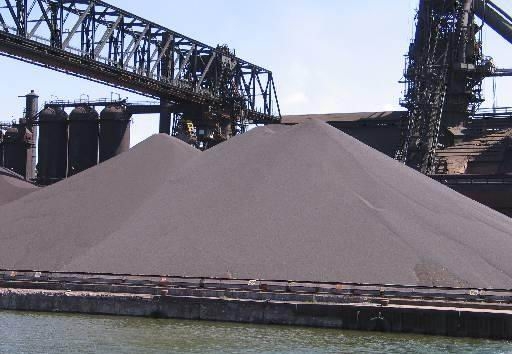 Further to the recent news article dated 2nd January some additional news is now available ahead of the 12th January ore ban deadline.
The government has forecast a significant fall in thc production of several minerals due to an upcoming ban on raw ore exports, but remains
tight-lipped over a plan to revise it. Nickel, bauxite and iron are among the minerals whose production is expected to nosedive this year as the government plans to put into effect a stipulation in the 2009 Mining Law, which requires ore to be domestically processed before being sold overseas. Bauxite production is estimated to be only I rnillion tons this year, compared to more than 47 rnillion tons in 2013, according to the directorate general for mineral and coal at the Energy and Mineral Resources Ministry. Nickel ore procluction is expected to drop to 9 million tons this year from more than 47 million tons last year. Meanwhile, iron output is estimated to fall to to million tons from last year's 15 rnillion tons, as domestic processing facilitiesare expected to absorb production of the ore.
The controversial law, which aims to boost the domestic downstream industry, is scheduled to come into force on January 12th. Doubts remain, however, over how exactly the government will implement the export ban as mining companies have expressed opposition, and anticipated negative repercussions on economic growth.
"It is definite that the export of raw ore will no longer be allowed," mineral and coal director general R Sukhyar said on Friday. However, he said a regulation was being prepared to set the minimum level of processing and purification for certain commodities before export.
Already, several regulations on processing and purificalion levels have been issned ahead of the implernentation of the Mining Law. One
of those regulations was a ministerial decree issued last year. Coordinating Economic Minister Hatta Rajasa said on Thursday that the new regulation, which focuses on the minimum level of processing and purification, was still being discussed. '"We will have an arrangement for companies that already process their ore and have smelters but have yet to reach a purification 'level' of l00 percent," he said.
"Those who have not processed or purified their output must stop their exports as we will no longer allow the export of raw materials, even if they have smelters'. The Energy and Mineral Resources Ministry faced opposition last year from the House of Representatives a month ago when it proposed a plan to let miners who were committed to building processing facilities domestically continue exporting raw ore until their facilities were ready to process their output.
The House argued that miners had been given ample time since the Mining Law was passed in 2009 andhad failed to show their seriousness about building srnelters. 'PT Freeport Indonesia a subsidiary of US-based Freeport McMo-Ran Copper and Gold Inc., said last month that it might have to out its copper production by 60 percent as the existing smelter would not be able to process the company's entire
output.
At the moment. Freeport Indonesia delivers 40 percent of its production of copper concentrates to a local smelter belonging to PT Slelting in Gresik, East Java where 300,000 tons of copper cathode are pumped out per year. The giant miner currently exports 60 percent of its concentrates and has claimed that the concentrates are not unprocessed materials. However, under a current ministerial decree subordinating the Mining Law, copper ore can only be exported after it is processed into copper cathode. Dede Indra Suhendra, director
for minerals at the Energy and Mineral Resources' Ministry, said the new regulation would also settle the concentrate issue. "It is mandatory for miners, to purify copper. Therefore, there will be a further arrangement for those purifying copper fat a certain level," he added.
[Source Jakarta Post]
We will continue to keep you updated on the latest as the situation unfolds.